Melbourne HYPER Pigmentation Treatments
There are many different ways in which our skin forms hyper pigmentation. Specifically sun exposure can take its toll on your skin. Thankfully, there are several non-invasive cosmetic treatments available that can help to reverse the damage
IPL Skin Rejuvenation (Photofacial) uses intense pulsed light waves to treat damaged cells deep within the skin's layers. The intense pulsed light targets melanin (pigment) and effectively brings it to the surface. The pigmented spot darkens, dries, then sheds, revealing brighter, clearer skin.
This treatment is best suited to flat, sun induced hyper pigmentation. PhotoFacials offer several benefits for sun damaged skin, and can help you achieve a fresh, rejuvenated appearance. Since there no incisions involved, you can undergo treatment and go back to your regular schedule immediately. When Skin Rejuvenation applied to face and neck are it's referred to PhotoFacial (fotoFacial).
The other alternative is Micro- Thermocoagulation method with Clinical Skin clear device. The principle the device based on is the action of a very high frequency (radio frequency) pulse. The energy of this wave will be transformed into heat. The energy is transmitted by the means of a very small gauge needle which is in contact with a lesion or capillary vessel making them disappear.
How PhotoFacials Work
The PhotoFacial makes use of an intense pulsed light (IPL) device that is steadily passed over the skin's surface and treatment areas. The light emits high intensity wavelengths that reach deep within the skin's layers to cause a structural breakdown of damaged cells; this promotes the healing process as the body rapidly removes the injured tissues and cells
PhotoFacials offer several benefits for damaged skin, and can help you achieve a fresh, rejuvenated appearance.
PhotoFacials can help to:
Reduce the appearance of age spots
Remove fine lines and wrinkles
Improve the complexion
Increase collagen production to help create healthy and resilient skin
Break down and remove damaged skin tissue and cells naturally
Improve the texture and tone of the skin
Get rid of acne scars and skin pigmentation
Enhance skin tone and help even out darker shades or patches of skin
IPL Skin rejuvenation
Thermocoagulation
Best for

Telangiectasia (Red Veins)
Drying up Blackheads / whiteheads
Angiomas (red moles)

Healing
Slight redness
Healing takes place within 2-5 days approximately
Results
Visible in 1 week
Instant results
Pigmentation Removal Cost
IPL Skin Rejuvenation is priced per area, per treatments with sessions cost between $200 - $300 depending on the size of area to treat. A definite price given on consultation. Spot treatments generally start from $75, with full faced priced at $250. It's recommned microdermabrasion or chemical peels combine with IPL PhotoFacial for outstanding results.
Thermocoagulation of pigmentation special price between $69 for a single spot to $300 for the 8 spots and $400 for 10 moles including mole home care products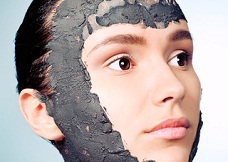 Prices